Summer Term 2018
Welcome to the Year 5 class page!

 
Mrs Stimpson, Tamsin and Mrs Rigby (Class 5S)
Miss Falcon, Tamsin and Mrs Rigby (Class 5F)
Upcoming Events

School Times

Classroom doors will be open from 8:30am to allow a smooth transition into the classroom.
Classroom doors will close at 8:45am. Any arrivals after this time must go the office to get their mark.
School finishes at 3:15pm.

 
Curriculum
We follow a 'thematic approach'.
 
    Topics that will be covered during the year:
Autumn 1:  Off With Her Head (History focus)
Autumn 2:  Stargazer (Science focus)
Spring 1 and 2:  Traders and Raiders (History focus) 
Summer 1:  Allotment (Science and Geography focus)
Summer 2:  Time Traveller (Art & D.T. focus)
All areas taught will be underpinned by the new curriculum. 
ENGLISH
Our current Spine Text is: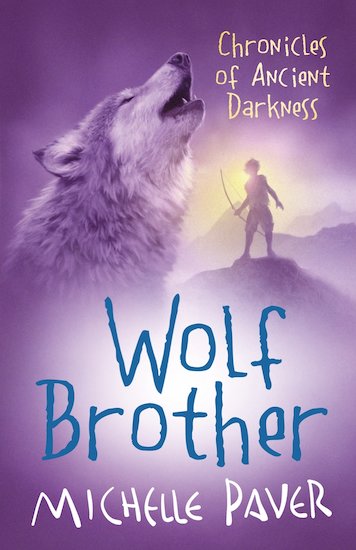 We have chosen Wolf Brother as our next Spine text, following the enthusiasm shown by many of our pupils towards this text. Using the original narrative, Year 5 will write in role as the main character, Torak, before considering the innermost feelings of his arch enemy/ closest friend, Renn. At this point in the year, we expect the pupils to be able to write for a range of purposes and audiences; taking ownership over their writing and considering which devices will entertain the reader. Following on from this, we will compose biographies based on the character of Renn; inventing her background and family history.
Our non-fiction focus will be writing arguments based on our current topic. We will make this writing as current as possible by considering events that could affect our pupils...


MATHS
We are continuing to make use of the White Rose schemes of work linked to the 2014 National Curriculum. A variety of topics will be covered in depth this half term including: decimals and percentages, statistics, and geometry. Incorporated into lessons, are opportunities to problem- solve and apply skills and strategies. Please see the Documents section for an idea of the duration spent on each area of the curriculum. End of term assessments link solely to the areas of the curriculum covered during the term.
It is still CRUCIAL that children have a thorough knowledge of all their times tables and can recall these number facts speedily and accurately. PLEASE learn any that you have not learnt already!! :-)

RELIGIOUS EDUCATION
Pentecost (The Holy Spirit at Work); Being Temperate, Exercising Self Discipline and Cultivating Serene Contentment (Choice); Being Accountable and Living with Integrity (Choice)

'TOPIC' (SCIENCE/GEOGRAPHY/HISTORY/ART/D.T.)
http://www.bbc.co.uk/news/av/magazine-17857858/the-allure-of-the-allotment-one-family-s-love-for-their-plot 
Our topic this half term is 'Allotment', and has a strong focus on Geography.  However, work will also very much be 'cross-curricular'.  Examples of work to be covered include: 'field work' skills; world geography and climate; food growth and origins; the concept of 'food/air miles'; 'fair trade' produce and supermarkets' influences on the food industry.
In science, we will be finishing our unit on 'Forces' , including gravity, air resistance, water resistance and friction; uses of pulleys. Then we will begin our next unit on Plant reproduction and lifecycles; lifecycles of mammals, amphibians, insects and birds; work scientifically (Plan and carry out fair and comparative tests making systematic and careful observations (germination of seeds)); grow a range of plants/vegetables from seeds, cuttings, tubers and bulbs.

COMPUTING
"We are architects": Use a range of software to create 2D and 3D representations.
We will also continue to make use of our computing skills for research and presentation.
'E-Safety' will underpin all work carried out.


P.E.
During this half term the children will have chance to participate in outdoor PE activities. We will introduce a new and exciting unit on Handball- a striking and fielding game.

FRENCH
They will be practising conversational skills by listening and responding and also further developing written language skills. The focus topic is called 'Me and My School', and the children will be learning about all things 'school-related', including telling the time, in French! They will continue to look at key French Festivals that might occur during the term.

ART AND DESIGN TECHNOLOGY
Our focus this half term will be D.T and the Mechanisms aspect of the curriculum. We will be designing, making and evaluating toys for younger children, using mechanisms to make them move during our D.T focus week commencing the 21st May.

MUSIC
Children will both listen and respond to, and perform a variety of music, making use of our new 'Charanga' music scheme.  Jazz music will be a particular focus, as will the life and work of Benjamin Britten.

PSHE/SEAL/CITIZENSHIP
Discussion and debate; environmental impact of man's activities); future considerations for planet earth – individual responsibilities. We will also cover a unit entitled 'Food Shortage'.



Reminders
Wednesdays:
Homework due in.
Reading diaries/review books collected and checked.

Thursdays:
P.E (Handball, outside)

Friday:

Homework sent home (this includes English, Maths online and, occasionally, topic work).
Weekly Spelling Test 


Reading
In Year 5 children will continue with 'Guided Reading' in class. Please note, these books do not go home.
'Home Readers' will either be 'Oxford Reading Tree' books, or library books.
Children DO NOT always have to read 'out loud' to an adult as we aim to further develop their 'independent learning skills' during the course of the year. However, in order for your child to change their book, their 'Reading Record' should be signed/commented in by an adult at least once during the week. Many thanks, in anticipation, for your support with this – reading is vital to a child's development in all areas of the curriculum.
Educational Visits
Please ensure a prompt reply to educational visit letters.
Our next educational visit will be on the 21st May to our local allotments at Moorpool.